Fighting Stick Figures



Name

Fighting Stick Figures

Gender

Genderless

Species

Stick Figures

Relatives

Each other

The Second Coming (Close friend)

Noogai3/Alan Becker (Neutral)

Introduced In
The Fighting Stick Figures are a group of sick figures that appear in Animator vs. Animation 4. Their colors are Yellow, Green, Red, and Blue and appear in a website called 'Stick Figures Fighting' where the four fight each other. They also the deuteragonists in Animation VS Minecraft.
Appearances
Animator vs. Animation IV
In Animator vs Animation IV they soon met The Second Coming and went out to play with Noogai3's computer. They were deleted, but were revived after their page was refreshed.
Animation vs. Minecraft
The stick figures appear later in Animation vs. Minecraft when they and the Second Coming use the Minecraft logo for building projects. Red makes off with it, forcing his friends to fight off monsters and eventually Red himself, who has been possessed by Herobrine.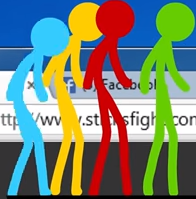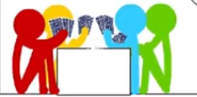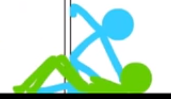 Ad blocker interference detected!
Wikia is a free-to-use site that makes money from advertising. We have a modified experience for viewers using ad blockers

Wikia is not accessible if you've made further modifications. Remove the custom ad blocker rule(s) and the page will load as expected.